Contans WG
Sclerotinia diseases can significantly reduce yields in horticultural and arable crops alike. Contans WG biological fungicide breaks the disease cycle. It neutralises and eliminates the source, limiting the potential for infection. Contans WG is approved for use on all edible and non-edible crops.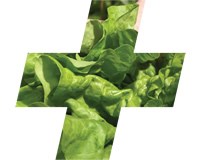 ---
Document Downloads
You can also find labels, MSDS, tank-mixes and other key documents for all our products using our document search
Document Store
(Active substance: Coniothyrium minitans strain CON/M/91-08 – C. minitans)
Why Contans WG?
Sclerotinia diseases are very difficult to control using in-season foliar treatments. The sclerotia (resting bodies) of Sclerotinia can persist for several years in the soil and continue to cause infection of sensitive crops.
There are two main Sclerotinia species:
Sclerotinia sclerotiorum can infect many crops, particularly oilseed rape, lettuce, carrot, potatoes, beans (field and fresh), peas (combined, vining and fresh), vegetable brassicas and celery.
Sclerotinia minor particularly infects lettuce. It produces more, but smaller sclerotia and requires more intensive treatment than Sclerotinia sclerotiorum.
Based on a naturally-occurring fungus, Coniothyrium minitans, Contans WG reduces disease loading by attacking and destroying the sclerotia and mycelial growth (seen as white mould) in the soil. Applied pre-planting, it effectively cleanses the soil of Sclerotinia, improving its health within the crop rotation.
You can use Contans WG as part of an IPM (Integrated Pest Management) or ICS (Integrated Crop Solution) programme for lasting protection from Sclerotinia disease within the rotation. Indeed, it is an ideal complement to foliar treatments such as Nativo 75WG, Rudis or Serenade ASO (under EAMU 20130706*).
Getting the best from Contans WG
It's important to consider Contans WG as a rotational tool. A one-time treatment destroys up to 80-95% of sclerotia, but this potentially leaves sufficient resting bodies in the soil to allow further infection where there are particularly heavy Sclerotinia infestations. Multi-year rotational treatments, in combination with foliar products, will provide the solution to sustained Sclerotinia management programmes.
Important things to remember
Applied pre-planting, Contans WG should be mechanically incorporated into the soil, ideally to a depth of 5-10 cm (from where the sclerotia germinate)
C. minitans needs 2-3 months to destroy fully Sclerotinia structures, but viability is typically inhibited much sooner.
Storage at low temperature (e.g. 4°C) can give up to 24 months' shelf-life
Contans WG as part of a programme
Contans WG can help deliver sustainable crop protection. As part of an integrated programme, it enhances pest and residue management and is safe to beneficial insects and organisms.
Learn more
For further information, download the Contans WG brochure.
*This extension of the authorised use provides for the use of Serenade ASO in respect of crops and situations, other than those included on the product label. No efficacy or phytotoxicity data have been assessed and as such the 'extension of use' is at all times done at the user's choosing, and the commercial risk is entirely theirs.