Disease control and yield building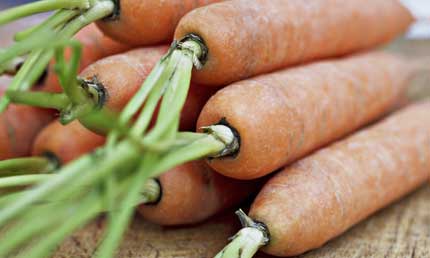 Nativo 75WG is a protectant fungicide providing you with broad-spectrum disease control for vegetable crops. Its combination of active substances and dual mode of action deliver excellent disease control and boost in quality for carrots.
Rudis, with it's broad spectrum disease control and physiological effects, is an ideal alternation partner to help maintain a high level of plant health.
Biscaya, is a neonicotinoid insecticide providing you with control of carrot willow aphid in carrots and parsnips.