Timing:
GS 23 – 30 (winter barley)
Target: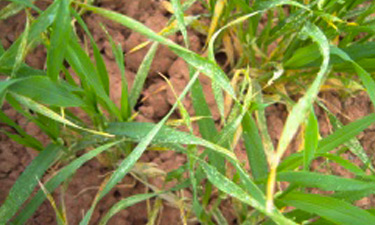 Later tillering (winter barley) in high pressure situations
Key aim:
To reduce inoculum levels of established powdery mildew and Rhynchosporium on susceptible varieties. This will aid tiller survival and spikelet production, as well as reduce the disease pressure for further T1 and T2 fungicide applications.
Recommendation:
Mildewicide +/- cyprodinil (depending on Rhynchosporium pressure).