Seed Rate Calculator
Calculate the amount of seed required to establish optimum plant populations of oilseed rape and cereals
What our growers say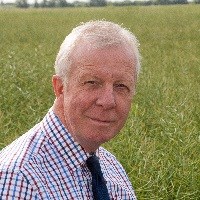 "Fencer really does come out of the ground with muscle-bound forearms. It shows its hand particularly well in the late slot. "I have to say, it's one of the most vigorous varieties I've seen over the past five or six years. It has vigour, but that doesn't come with lodging potential – you get good, steady power. "There are a lot of spring cereals this year that'll be harvested late, and that's an opportunity for Fencer. We've also noticed it's done well in our verticillium wilt trials – it was in the lowest third in terms of losses to the disease, so appears to be at the better end of tolerance."
Colin Button
Hutchinsons' Seed Manager, May 2015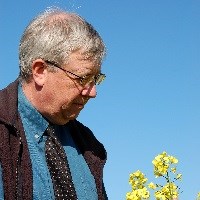 "For plants to reach the ideal eight leaves stage before winter, the autumn vigour of a hybrid such as Fencer will be essential. It offers the flexibility of sowing date that'll be needed this autumn and has excellent Phoma resistance. "It's really hard to control Phoma in late sown smaller plants of a susceptible variety since it takes little time for the fungus to migrate from the leaves into the stem. However the larger, faster growing plants from a resistant variety are much easier to manage."
Dr David Ellerton
Hutchinsons' Technical Development Director, August 2015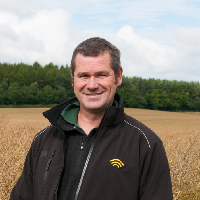 "Buying in hybrid seed might be a bit more expensive, but it does offer greater security – it's all about managing risk. "It makes sense to be a bit less reliant on chemical control measures when it comes to diseases, obviously from the point of view of keeping the costs of inputs down. But it is also good to have a bit of lee-way as far as timing of spraying is concerned if the weather holds us back. "We grew a couple of hectares of Harper for harvest last year and increased the area to 40ha for this harvest, and we will sow a similar acreage again this year. It might not be the top yielder on the list but it has good vigour, stands well, and has consistently performed for us."
David Fuller
McGregor Farms' Arable and Technical Manager, 2015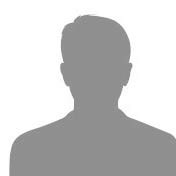 "We've been growing solely hybrids for some time now. Drilling at the tail end of the optimum sowing window, and in many cases beyond that cut-off, it's vital we have the autumn vigour hybrids provide to ensure the crop establishes well in autumn to make it through winter. Fencer was recommended to us by Hutchinsons and because of its drilling date flexibility we decided to see how it would fare in our conditions. You've got to take varietal resistance into account. We tailor our fungicide programme according to the diseases we face, and start our planning with the genetic resistance the variety has. By having such strong resistance to Phoma, drilling Fencer meant we had one less thing to worry about. We have been very pleased with Fencer and it has certainly lived up to its vigorous reputation. It was quick to emerge following drilling and got out of the blocks rapidly. We really value that vigour because we drill late and can't afford to go into winter without the crop well established."
Ray Gadsby
Grower, Nr. King's Lynn, Norfolk, August 2016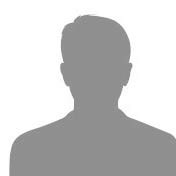 "I'd heard someone make the point at a conference that you can influence yield and you can influence disease resistance, but you can't influence oil content. So you have to start off selecting a variety with a high oil content and build around it. Fencer has one of the highest oil contents on the RL so it caught my eye immediately. Fencer lends itself well to late drilling and gets up and away much quicker compared to other varieties. It has that autumn vigour and it also grows away well in the spring. This season the late winds and rain have been a particular issue in this area. I've seen whole fields of rape falling over, but I've been impressed with Fencer and it has stood up well against the unpredictable weather."
David Rushmer
Agronomist at Hutchinsons, August 2016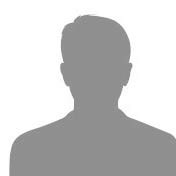 "The later sown crops of 2015 have performed better than those drilled in early to mid-August, benefitting perhaps from the slightly reduced soil temperatures helping against Verticillium wilt, as always claimed by Peter Gladders to be an advantage. When sowing later you need a fast variety and a variety like Fencer from Bayer develops boldly and quickly. It has proved its worth this year with additional yield - often around 200 kg/ha or better with some clients."
Simon Wilcox
Hutchinsons agronomist, August 2016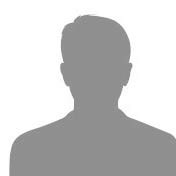 "For some time we have only grown hybrid OSR here. I like the scope and security that comes with hybrids. You can trust that if you are late off the previous harvest, or if the crop is subject to pigeon damage, the hybrid is resilient enough to pull through and still provide a competitive gross output. "We've been growing Harper for a couple of years now, and what we find is that it is just so consistent from season to season. We can now predict with some confidence how it will react to different conditions and can tailor our agronomy accordingly."
James Chamberlain
Glebe Farm, Derbyshire, May 2016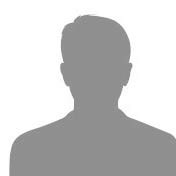 "I've been very impressed with Harper for a number of years now, and it has never disappointed. Even in the dry spring last year, and on light land, Harper yielded 4.5 t/ha. "We have had a particular issue with pigeons, which flew into the crop late this spring. The difference in how varieties are able to cope with pigeon damage are quite apparent. This year I have a field of Harper alongside conventional variety Trinity. Interestingly, the Trinity was hammered by pigeons but hybrid Harper looked almost untouched. Harper's spring vigour means that it can recover and grow away from the damage."
David Alexander
Agrii agronomist, May 2016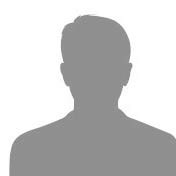 "Challenging conditions, be it pests, disease or weather, mean that now more than ever we need resilient varieties able to cope with these pressures. "The weather last autumn made it a challenging season for applying fungicides, and unfortunately only 80% of my oilseed rape was sprayed. The problem only worsened with the difficulty travelling this spring and a lot of fields didn't get a fungicide until the end of March. Despite this the Phoma resistant varieties, such as Harper, looked really clean."
Darren Hooker
Agrii agronomist, May 2016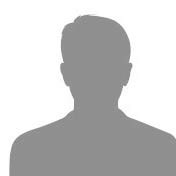 "We like hybrids because of their vigour, which is really important to us. Selecting varieties like Harper with that early vigour gets us off to a good start as they establish quickly. But, we haven't moved away from conventionals completely. With the cheaper seed conventionals offer, we can afford a slight reduction in yield with these varieties if we have to." "Early maturity is a very important tool in the successful management of the estate. The harvest and drilling period can be limited and the workload is very high. Anything we can do to extend that period and relieve some of the time pressure is very valuable to us. "On the estate we have around 700 acres of OSR, and grow Harper, Charger and DK Excalibur. We get busier each year as the farm expands and we take on more land. By having a mix of varieties, with a range of maturity on the farm it allows us to stagger combining."
Matthew Wallace
Fridlington Farms Estate's Assistant Manager, February 2016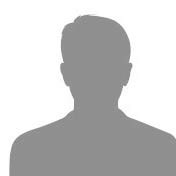 "It was just one year of trials, but they were quite ground-breaking in explaining how hybrids may yield more than open-pollinated varieties in late-drilled situations. The results show that Fencer is more tolerant of late drilling, and achieves this through a greater green area index (GAI)."
Dr Liz Hudson
ADAS's crop physiology consultant, May 2015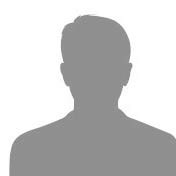 "I primarily chose this variety [Harper] for its early vigour to help it escape these problems [lodging, slugs, pigeons and cabbage stem flea beetle]. "It is a costly crop to grow, so we are trying to be more efficient and cut costs by reducing seed rates with our Harper variety choice. It is such a key crop for us, not only because of the cold-pressed oil business. "Yes, the margins are tight, but that is why we have our value-added product in the oils – we have the luxury of being protected from the ups and downs when prices are so close to cost of production."
Andy Fussell
Managing director of Fussels Fine Foods & Fussell Farms, July 2015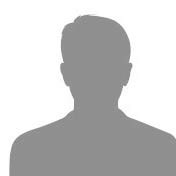 "We've been growing hybrids exclusively here for five years now. Hybrids mean more vigour, which means more even establishment, making the management of inputs much easier." "We have a history of growing Phoma resistant varieties and for us, LLS is a new problem that we've had to incorporate into our management strategy. That starts with varietal choice. You can't rely on just fungicides to control Phoma, and we've seen this year the problems the weather poses when you are unable to get out and spray. "We have had success with this seed rate [40 seeds/m2] in the past, and it is here that you see the value in hybrids as you can rely on a strong establishment. It does leave us vulnerable to CSFB attack, but again, we've found that the vigorous nature of the hybrids we grow means they are resilient enough to cope. "In the autumn last year there was very little difference between InV1020 and DK Extrovert, and we were impressed with how quick InV1020 was to establish. One of the reasons we are particularly interested in InV1020 is its exceptionally high oil content (46.5%), even compared to DK Extrovert's 45.1%. "We've been impressed with InV1020, it was good to combine and we are planning to grow the variety commercially next season to further our understanding of it."
Mike Wilton
Farm Manager in Norfolk, August 2016
Winter Oilseed Rape
Every grower knows that the first point to consider for a successful and profitable oilseed rape crop is variety choice. There is much about OSR that is unpredictable but choosing an InVigor hybrid which shows good early development and strong autumn vigour, will improve your chances of establishing a viable crop.