Within Bayer CropScience we are fully committed to playing our part in presenting and enhancing biodiversity as well as advising our customers on how they can enhance biodiversity on their farms.
Biodiversity Centres 
As part of our ongoing commitment to biodiversity we set up a Biodiversity Project at both of our Field Stations in February 2003. These are aimed at utilising and enhancing the variety of plants and wildlife at these farms by identifying specific biodiversity actions. This project is now complete, but monitoring is on going to measure the success of various initiatives. 
Beetle banks, uncut margins and conservation headlands have been established. The planting of new hedgerows and the management of old woodland and ponds are other activities that were undertaken by the project team. All these actions are linked closely with the local government's Biodiversity Strategy Action plans, as well as with activities of various environmental and wildlife organisations.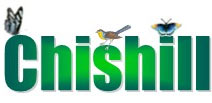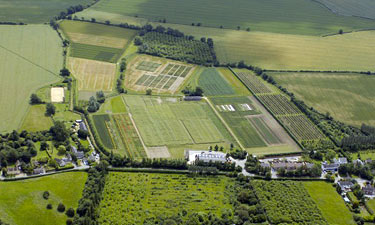 Chishill Orchard Farm lies on a gently undulating clay plateau to the south-west of Cambridge. Whilst the surrounding agricultural landscape is very open, Chishill Farm is bounded by mature hedgerows with trees giving the farm an enclosed feel.
Formerly an orchard producing both apples and plums, much of the farm has now been converted into combinable crops, predominantly cereals and winter oilseed rape. However, the farm still retains a diverse range of habitat. These include:
plum and apple orchards
a number of small woodland areas and ponds
trees and extensive hedgerows
grass pathways
Non-crop areas have been actively managed in order to promote wildlife populations and conservation areas, without detriment to the overall purpose of the farm as a field trials station.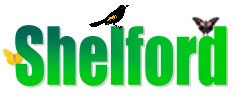 The site at Shelford, whilst of a comparable size to Chishill, has quite a different layout consisting of a single field divided into four arable blocks, separated by grass pathways. The site is bounded by mature hedgerows to three sides, whilst the north boundary consists of deciduous woodland.
The arable trial blocks are complemented with a number of conservation areas comprising native tree species, tussocky grasses and wildflowers, including three beetle banks that provide food and shelter. A key indicator species, Skylarks, also nest on the station.
To learn more about the biodiversity aspects of both the Shelford and Chishill sites download the e-brochure here

The Voluntary Initiative (VI) is a UK-wide programme aimed at reducing the impact of pesticides on the environment. The VI was launched in 2001 with five-year programme of measures undertaken by the agricultural industry and agreed by Government. By 2006 the programme had met or exceeded the vast majority of its targets. In the light of this, the VI Steering Group proposed to Ministers that it should continue as a rolling two-year programme.
Bayer CropScience is committed to supporting the VI through various activities such as:
Supporting the Crop Protection Association (CPA)  in their VI activities
Information session for farmers on how to include environmentally beneficial procedures and conservation management into farming practices
Operator road shows on water protection
Development of e-learning tools  in co-operation with the CPA
Supply of Environmental Information Sheets (EIS) for our products
Fully participating in the EFRA Select committee inquiry into the progress of the VI.