Importance
Abundant and widely found in permanent grassland throughout the UK and Europe, particularly in nutrient poor upland areas. Cultivated for use in lawn grasses especially for short fine turf.
Description
Germinates spring to autumn. Perennial up to 70 cm, forms very loose tufts with short rhizomes (summer), rarely stolons (autumn). Youngest leaf rolled. Multi-branched panicle, spikelets small, numerous, without awns. Flowers June to August.
Ligule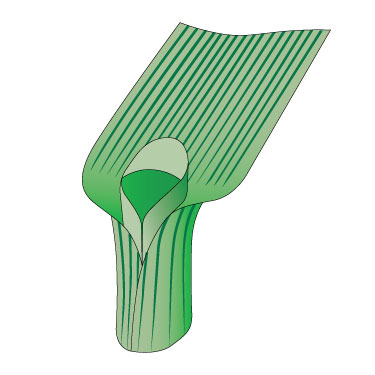 Auricles: Absent.
Leaf blade: Hairless dull, slightly shiny below, short and tapers to a sharp point.