Importance
Uncommon but spreading, these species prefer heavier clay loams of medium to high fertility. Can be very invasive, especially in moist conditions. Very competitive. Awned canary-grass, the spikelets falling as a cluster at maturity (cf. lesser canary-grass) is locally established in several parts of eastern and southern England. Lesser canary-grass is less frequently encountered on British farms but is developing as a problem in arable situations in south-east Ireland.
Description
Tall tufted annual 20-100 cm, Awned canary-grass to 150 cm. Uniquely, these species produce lateral or side shoots. Sap is often red. Seed head long and dense.
Ligule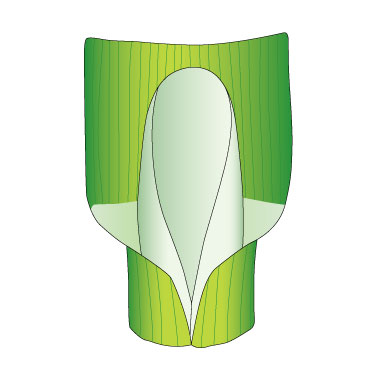 Auricles: Absent.
Leaf blade: Short, narrow, rough and flat. Rolled.