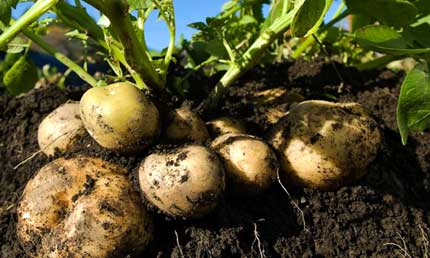 Insect control
Biscaya is a systemic insecticide that provides you with control of aphids in potato crops.
Weed control
Artist is a residual herbicide designed to give you effective pre-emergence control over a wide range of grass and broad-leaved weeds in early and main crop varieties of potatoes including seed potatoes.
Disease control
Consento provides you with control of late blight and protection from early infections of Alternariaduring the rapid growth stage of your potato crop. It should be used as part of a programme to treat late blight in sequence with Infinito, which can be applied during the mid to late season to provide robust foliar and tuber protection.
Monceren DS is our market-leading potato tuber treatment for the control of Rhizoctonia solani.
Desiccation
Harvest will act as a desiccant for your potato crop.