What is Bayer doing?
By continuing to research and develop innovative crop protection solutions, Bayer is helping to protect yields and quality and ensure that we can grow as much food as required on as little land as is practically possible here in the UK. This is sustainable intensification in practice.
Bayer looks to work across its own business functions and with external bodies to tackle the issues raised by climate change, by: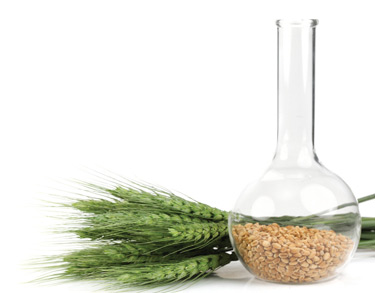 Minimising our own carbon footprint. For example, at our production sites, between 1990 and 2005, we have cut our greenhouse gas emissions by more than a third, through improved energy efficiency, and the application of new technologies and chemical processes.
Bayer is working with a range of partners as part of the Min-No project, to look at ways of reducing nitrous oxide emissions, a greenhouse gas three hundred times more damaging that CO2, from agricultural systems.
Bayer CropScience is also working to develop new varieties of crops, including oilseed rape, maize, and wheat that are more stress-tolerant and produce higher yields. Such work will also involve the use of biotechnology as consumers become more comfortable with its use in agriculture.