Importance
Primarily a weed of south and eastern England but spreading. Difficult to control.
Description
Like a large, stout barren brome, 35 - 80 cm with a heavy drooping panicle. Spikelets are 7-9 cm including awns and bear 5-8 flowers. Like barren brome, panicles turn purplish when mature.
Ligule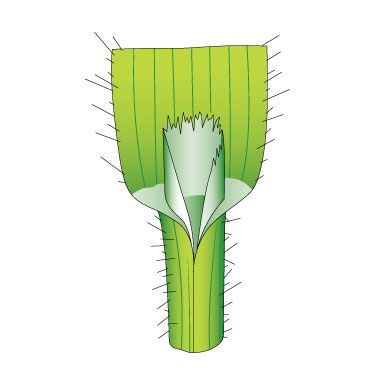 Auricles: Absent.
Leaf blade: Green flat and limp. Rough and loosely hairy. Rolled in bud.