Importance
Widespread grass of meadows, pastures, hedgerows and rough grassland. Frequently planted for game cover. Formerly very widely cultivated.
Description
Large densely tufted perennial 30-120 cm, often forming large tussocks. Coarse-looking grass often bluish-green in colour. Flower head is one-sided, usually as a triangular panicle. Spikelets are small, flattened and condensed into oval-shaped clusters.
Ligule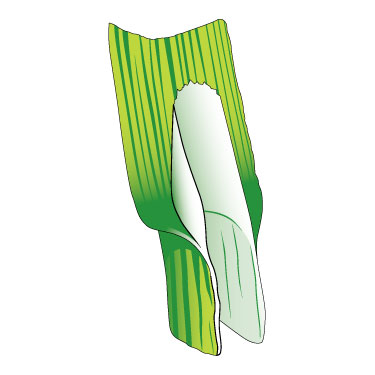 Auricles: Absent
Leaf blade: Dull green or greyish-green. Rough, broad and sharply pointed. Folded in flattened shoot, opening later. Strongly keeled.