Programme FEB management
HAUC and Fera trials over several seasons have been set up to look at a programmed approach to Fusarium culmorum and
F. graminearum inoculum management with prothioconazole. They collectively show that, although most effective as an ear spray, T1 applications of 0.55 L/ha Proline275
and T2 applications of 1.0 L/ha Aviator235Xpro can help to reduce later season ear blight and mycotoxins by up to 50% by suppressing stem base Fusarium.
The trials below are examples of this work, showing the Fusarium inoculum management benefits of 150-160g/ha prothioconazole prior to T3.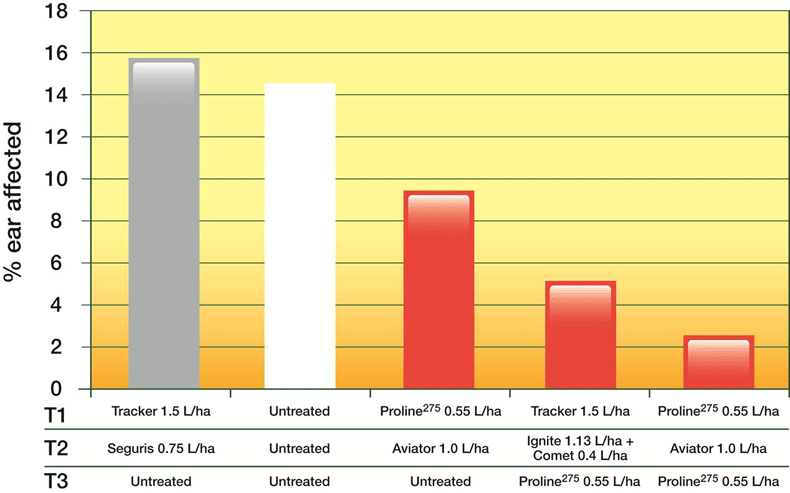 Source: replicated FERA trial 2011, ground inoculum F. culmorum & F. graminearum.  Ear disease assessed GS 80, following noted treatments