To achieve this broad spectrum risk management and long-lasting protection apply a minimum 1.0 L/ha Aviator235Xpro (160g/ai prothioconazole + 75g/ai bixafen) + 1.0 L/ha Bravo (chlorothalonil).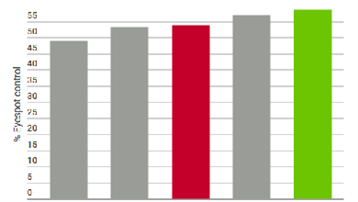 Performance on Eyespot
2016 Eyespot work with SRUC and Field Arm shows Aviator<sup>235</sup><sub>Xpro</sub> 1.0 L/ha + Bravo 1.0 L/ha has the right components for Eyespot control.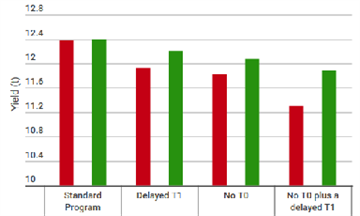 Performance on Septoria
Two trials run in the high pressure season of 2014, highlight the flexibility provided by Aviator for Septoria control at T1.