Better disease control
The Leafshield formulation system of Aviator235Xpro ensures reliable and consistent disease control by helping to co-localise bixafen and prothioconazole on and inside the leaf. This is unique amongst the new SDHI + azole co-formulations. Septoria is attacked at the same place and the same time by two highly active different mode of action fungicides, prothioconazole and bixafen.
The image below shows the leaf systemic activity and co-localisation of radiolabelled components of the Aviator235Xpro formulation. Products applied at leaf bases show as red spots (highest concentration), with steady movement towards the leaf tip in yellow/green.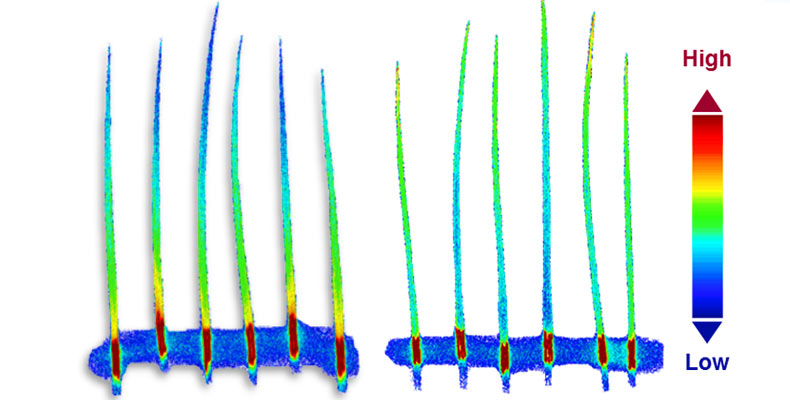 | | |
| --- | --- |
| Bixafen (SDHI)       | Prothioconazole (azole) |
These two fungicides are also delivered in exactly the right ratio for robust field performance. The two factors combined make 1.0 L/ha Aviator235Xpro a competent 'in can' resistance management strategy, offsetting the need to add a multi-site at T2, as with some epoxiconazole-based co-formulations.