Treat now to protect your sugar beet
Now is the time to think about protecting your sugar beet against foliar diseases. A T1 spray of Escolta® applied in late July will provide protection right through the cereal harvest and into September. Even in very low disease pressure years, Escolta® will give a physiological lift to yields.
Research has shown that Escolta® provides an average yield benefit of more than 8 tonnes compared to untreated sugar beet, and more than 2.6 tonnes on average compared to the next best competitive product.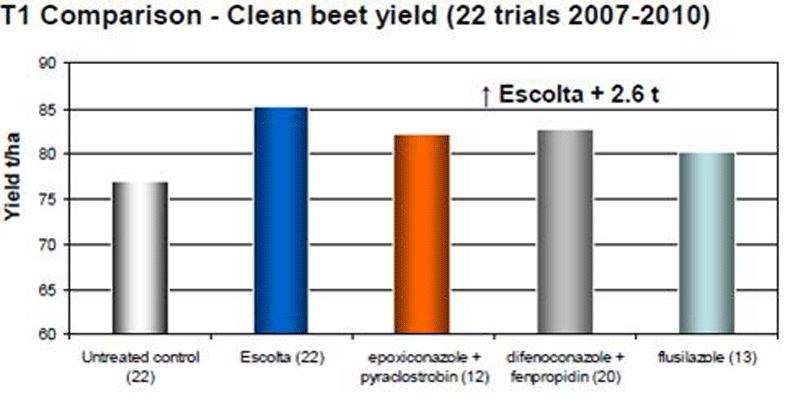 Source: Bayer CropScience, British Sugar and Brooms Barn (number of trials in brackets) 1 application
You should assess the need for a further T2 application in late August or September based on disease pressure and your planned lifting date. Escolta® has a relatively short harvest interval of 21
If you are planning to lift after the end of October, a T2 spray will provide disease protection into the winter. In addition to building yield, maintaining a healthy canopy helps to protect roots and crowns from frost damage.