AHDB fungicide performance trials show that Proline275 gives the best control of Phoma stem canker.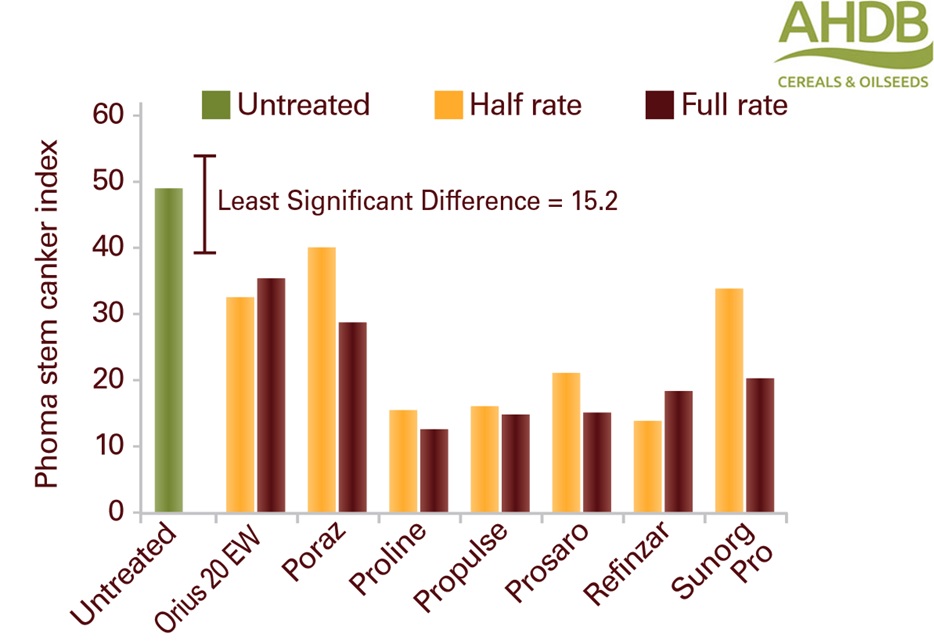 AHDB fungicide performance in oilseed rape autumn 2014. Data averaged over eight trials  (2011-2014) with a range of canker severities
Proline 275and Folicur are trademarks of Bayer.  Proline275 contains prothioconazole. Folicur contains tebuconazole.
Refinzar contains penthiopyrad and picoxystrobin and is a registered trademark of DuPont
Poraz and Sunorg Pro are registered trademarks of BASF plc. Sunorg Pro contains metconazole. Poraz contains prochloraz.
Orius 20 EW is a registered trademark of Adama and contains tebuconazole .