Why use Hamlet for grassweed control?
Even a full programme of cultural control followed by pre-emergence herbicides can leave some black-grass or rye-grass survivors. If left uncontrolled, these plants can tiller vigorously and return thousands of seed to cause a nuisance next season. The post-emergence timing is the last opportunity to control black-grass in the crop – apart from pulling it out by hand in May when it has already stolen yield.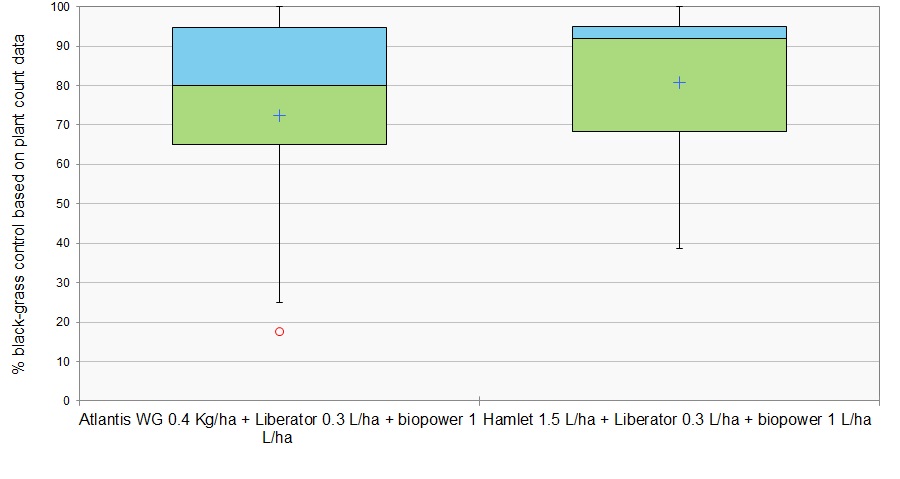 10 black-grass trials in 2015 and 2016. Applied GS 12-22 with no pre-em. Untreated = AVG 108 plants/m2. No pre-em applied
Hamlet offers the best post-emergence black-grass control in winter wheat, bettering Atlantis WG by 10%. This may seem a relatively small amount but every nugget of control is important when fighting a weed as pernicious as black-grass. Each plant controlled this year means several hundred fewer seeds lying in wait next year. Control from Hamlet is also more consistent than with Atlantis WG even on resistant black-grass populations.