What users say
Discover why early UK users are so enthusiastic about new Luna Sensation fungicide.
Harriet Duncalfe
H & H Duncalfe, Maltmas Farm, Wisbech, Cambridgeshire, are members of Berry Gardens, the UK's leading berry and stone fruit production and marketing group.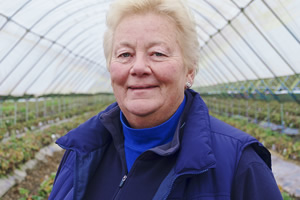 "We're very excited to have brand-new chemistry in Luna Sensation.
With existing options fast disappearing, resistance is inevitable at some stage. New chemistry can help us combat this issue. Waste reduction is also an important topic and it's very useful to have a new product that helps us avoid unnecessary waste throughout the chain.
Produce has to be perfect when it reaches the consumer. That's why, as well as tapping into industry trials, we've conducted our own. In these, Luna Sensation has been particularly impressive under high-pressure conditions, giving an excellent visual finish and improved shelf-life.
Powdery mildew and Botrytis are both important problems in protected strawberries. We carried out an eight-day cold storage trial and saw no Botrytis develop – a remarkable result that confirms Luna Sensation's ability to increase marketable yield.
The weather can increase disease pressure and we don't just spray for the sake of it. In our experience, using Luna Sensation as part of a programme improves quality for our customers and the consumer. It's also very gratifying to see the value that Luna Sensation has brought to growers through the AHDB/DEFRA HortLINK SCEPTRE project."
Chris Batchelor
Wallings Nursery, Lawford, Manningtree, Essex, is a commercial grower of strawberries in polytunnels and glasshouses. They are part of the Fresca Group.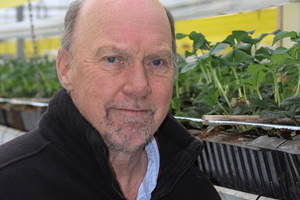 "At Wallings Nursery, we grow 60-day varieties such as Centenary and Sonata, which are susceptible to powdery mildew. We tend to plant in August and harvest from October, pushing the crop right up to Christmas.
Our advisor, Kevin Workman of Agrii, encouraged us to trial Luna Sensation and we found it arrested powdery mildew very well, with a second treatment later in the season.
We'd normally expect to see post-harvest soft rots caused by Rhizopus and Mucor, but saw no evidence of either. Botrytis is less of a problem, as our plants are off the ground with good airflow.
Luna Sensation also suits us because it has a short harvest interval, an advantage that few treatments offer. In fact, it's good to see something new for everyone – a very promising product with broad-spectrum efficacy from a new chemistry group.
Our advisor likes it: he says it's marvellous!"
Tom Deards
A.J and C.I Snell, Harewood End, Hereford, incorporates Pencoyd Court Farm, which produces high-quality fresh berries over 450 acres of Herefordshire countryside. The company grows for Berry Gardens.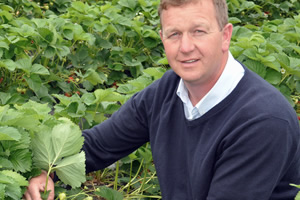 "The introduction of Luna Sensation is highly welcome, as it promises to add to our armoury for powdery mildew and Botrytis. We need to control both these potentially devastating fungal diseases, especially in our ever-bearer strawberry crops, where the harvest interval is tight and the disease window is wide.
In 2015, we hosted a Bayer replicated trial on our farm and Jonathan Blackman, Horticultural Technical Manager at Hutchinsons, noted Luna Sensation's excellent control of powdery mildew in particular.
In addition, Luna Sensation gave class-leading control of Botrytis compared to products already on the market. This was demonstrated clearly in shelf-life tests carried out by Bayer at ambient temperatures.
Following the trial, and with Jonathan's advice, we're confident that Luna Sensation will give us robust powdery mildew and Botrytis control. It can be incorporated into our existing fungicide programme, which includes the Bayer biofungicide, Serenade ASO.
All our fungicides must be compatible with the IPM programmes we use to control important strawberry pests such as Two-spotted Spider Mite and Western Flower Thrips. Luna Sensation falls into that category; this gives us even more reassurance of its value to us."
Save
Save