So bear with me… Picture your favourite dish. Now imagine breaking it down into all of the different ingredients you need to make it. Do you know where they come from? Do you know what they need in order to grow?
In 2013, a National Pupil Survey carried out by the British Nutrition Foundation showed that nearly a third of primary school children think cheese comes from plants. One in ten secondary school children believe tomatoes grow under the ground.
We think it is important to give kids a chance to go on farm and see for themselves where their food comes from, and luckily we are not alone. Working alongside Farming and Countryside Education (FACE) for many years, we have been connecting the necessary dots and trying to make that happen.
FACE has been accrediting excellent farmers and matching them with schools full of young lovers of cheese and tomatoes (to name a few of the delicious things coming out of a farm), curious about what goes on behind the scenes in the production of their food.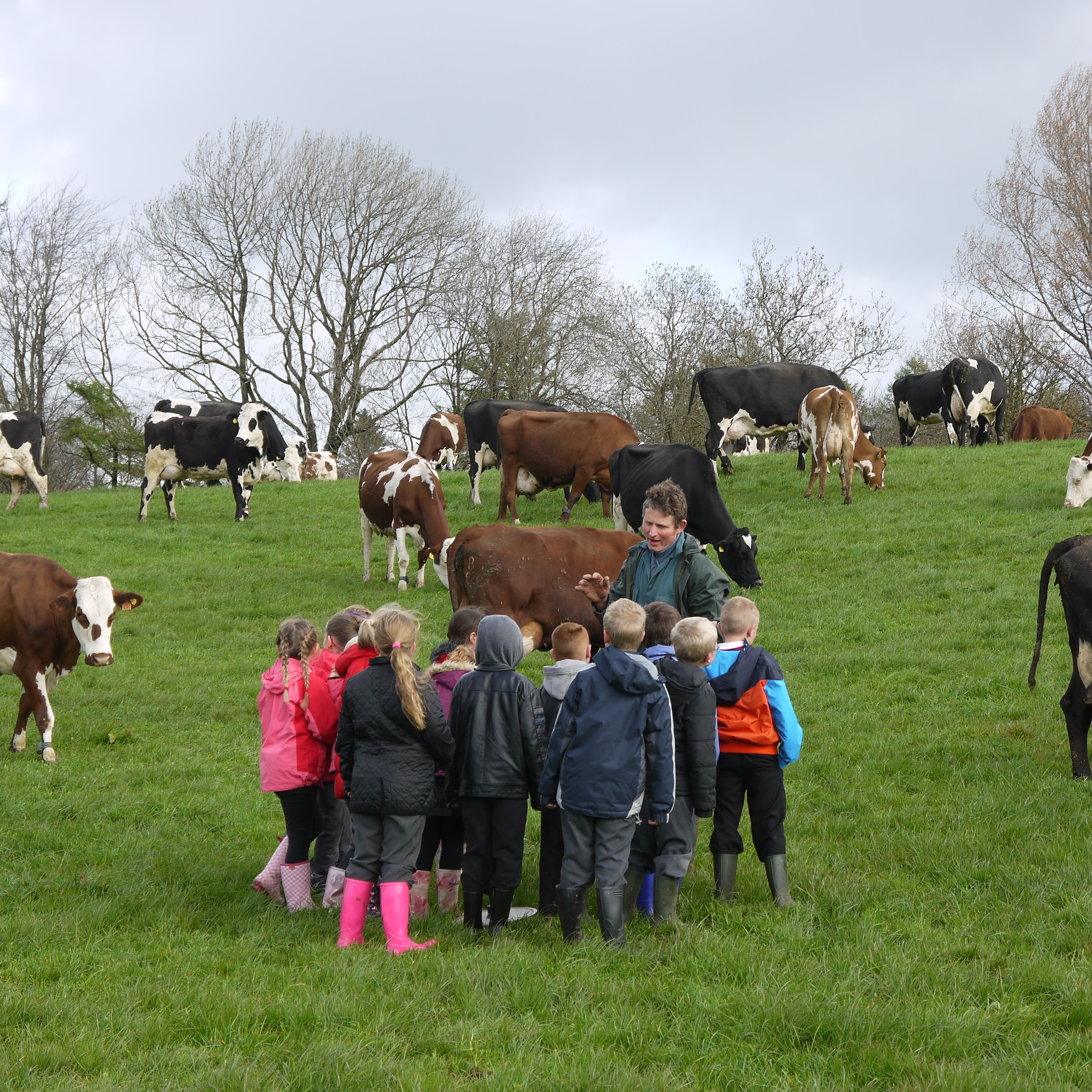 These visits on farm are educational, fun and very hands-on. They are also a lot of hard work for the farmers who kindly open their gates for the day.
Once in a while, however, it is worth taking stock of this fantastic work and this is why we are coming together with FACE once again to reward farmers and growers committed to providing excellent food and farming education.
The awards will take place in the autumn of 2015, in what has become a tradition of celebrating the very best in farming education through a prestigious and enjoyable ceremony (just have a look at what the 2013 winners have to say).
 This year, there are five different categories of awards to be won:
Access – for a farm demonstrating outstanding achievements in encouraging access for pupils with special needs, disaffected students or disadvantaged young people
Biodiversity – for a farm successful in highlighting the importance of a specific species or of biodiversity in general to young people
Future of Farming Champion – for a farm making an outstanding contribution to improving young peoples' understanding of the food and farming sector, across all ages and through a variety of activities
Farm School Partnership – for a farm building successful relationships with one or several schools, making a valuable and sustained contribution to school life both on and away from the farm
Inspiring Educator – for a farm or team who have initiated innovative or unusual means to create inspiring learning experiences, both on the farm and in the classroom.
And for the winner – an overnight stay at the Ritz; something that most people will not have experienced, however deserving.
For those farmers wanting to enter this competition or for those who know someone who should be nominated, you can find more information at: www.visitmyfarm.org/awards
For those of you who don't, this is a topic that I shall be returning to from time to time so you will be able to catch up on those shortlisted and those who go on to win one of the awards. Because we think it is important. And because we care enough to do something about it.
Related articles
All Farming Matters blog
Last Autumn a document was published under the title 'The State of Nature'. Lead by the RSPB, it involved a wide body of environmental NGO's and received a foreword by Sir David Attenborough. During an All Party Parliamentary Group meeting on Science and Technology in Agriculture in Westminster, I presented my response to the key findings of the report as a farmer and member of the NFU Environment Forum.

Bayer Crop Science has started a £10,000 fund with the charity Farming and Countryside Education (FACE) to help increase training opportunities for teachers wanting to work with farmers within the education system.