Overview- Let's use seed treatments safely. Together.
Protecting the environment, wildlife and people on or near your farm will come as second nature to you. No doubt, you already do a lot of work on stewardship, even if you're not part of a specific scheme.
At Bayer CropScience we'd like to help you continue that work: we realise that when it comes to using seed treatments safely, it's not always something you can do in isolation.
Which is why we're pleased to offer a range of information and advice completely free, including: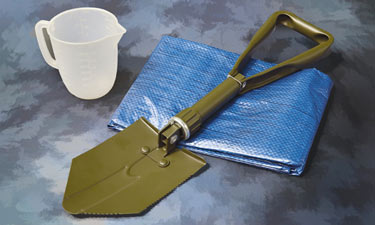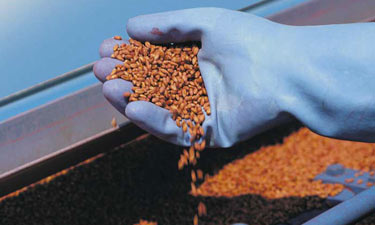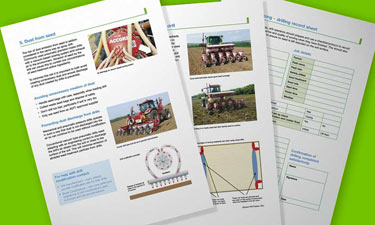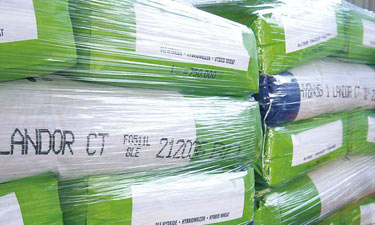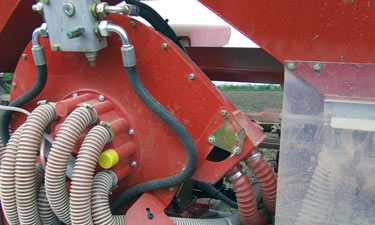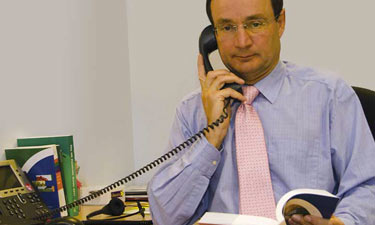 As you'll see from the other pages in this section, we're all being asked to be even more responsible in supplying, handling and using seed treatments – with possible implications for the future.
Contact us for more information and helpful tools today. You'll see that we can make things a little easier.
*Free spill kit offer limited to the first 500 applicants. Spill kit not available to employees of Bayer
What's changed?
Some background
Seed treatments are rightly considered environmentally one of the best methods of crop protection.  But we mustn't forget that the surface of treated seed contains agrochemicals, and there's a potential danger to wildlife if these chemicals get into the environment. This can happen if dust from seed drifts onto other crops or hedgerows, or if treated seed is spilled or left uncovered.
Some types of drills, especially precision vacuum types emit air which could contain dust, and treated seed can get spilled onto the soil surface in any number of ways, so the risk is real.
In the last two years there have been a few important but isolated problems in Continental Europe with treated seed affecting wildlife – all caused by incorrect practice. As a result, European and UK registration authorities have put seed treatments under greater scrutiny and now demand increased levels of safe use stewardship from suppliers and users.
We need stewardship for the future
The regulation authorities' demands are conditional: to help ensure registration for current and new seed treatment products, the whole industry has to make a concerted and visible effort to raise standards and minimise risks. If not, there's the threat of losing vital crop-protection products, leading to the return of long-forgotten pest and disease impacts, as well as lower yields.
None of us want that, so we really need to pull together to safeguard the future.
More about the standards
European Directive 91/414/EEC requires that the industry and farmers take all possible care to avoid damage to the environment, wildlife and livestock. You can read about it at the CRD (Chemicals Regulation Directorate) Pesticides website.
What the farming press says
Read these recent articles from two industry-leading websites:
What are we doing?
At Bayer CropScience we do everything we can to ensure quality in seed treatment.
Starting at home, and as part of our developing SureStart programme, we:
Produce well-formulated, low active dose seed treatments to protect crops and boost yield potential.
Include modern bonding agents so that active substances stick to the seed, minimising dust and waste.
Monitor results with precision application assurance on treated seed batches.
Manufacture and support market-leading seed treatment machinery to ensure correct dosing.
Promote best practice in seed storage and use through clear product labelling.
Working across the industry
We are teaming up with leading partners across agriculture – from trade bodies and seed companies, to distributors and drill manufacturers – to lead the way in setting and maintaining standards. That's a sure sign of our commitment.
All the advice you want
As well as the free resources that we're making available to farmers, our stewardship and product experts are on-hand to provide friendly guidance and information. Call us during office hours on0845 609 2266 or 01223 226644. We will be pleased to help.
What you can do
There are just a few guidelines you need to follow on handling, storing and drilling treated seed to prevent abrasion that causes dust, and to ensure that seed is not left on the soil surface:
Maintain your drills correctly; check and prepare them before drilling
If necessary, adapt your drill
Remember, if you have an older vacuum-pressure precision maize drill, you can usually obtain a retrofit kit from the manufacturer. This will avoid venting dust upwards into the air and ensure you comply with new seed treatment legislation. Bayer Assist can offer initial advice and manufacturer contact details.
Do everything possible to minimise the release of treated seed dust
Cultivate to create a quality seedbed over the whole field
Clean up spills: better still, avoid them completely
Check the drilled area for spills after drilling and cover exposed seed
Other simple stewardship actions
Fill the drill on an area where it's easy to detect and clear up any spillage – not on grassed areas or verges
Dispose of any dust remaining in the bag with the bag itself – don't tip it into the drill
With cereal drills, sow the headlands last; this will help incorporate any seed left by the drill when lifting in or out at row ends
Pay special attention to areas where the seedbed is poorer and in corners of fields
If necessary, carry out further harrowing or rolling and increase tension on coulters to ensure adequate seed coverage
Further information?
Send for your stewardship resources or call Bayer Assist on 0845 609 2266 or 01223 226644 for friendly, expert advice.
What's in it for you?
Simply, when using treated seed by focusing on safe use stewardship at the right time, you'll benefit from continued use of some very beneficial crop protection products – along with everyone who produces, distributes or farms with seed treatments.
As a farmer

: you'll enjoy less seed waste and better crop establishment, including often greater resulting yields, while reducing waste and making the minimum impact on the environment.

As a drilling contractor

: you'll have happy farmer customers as a result of your high-quality results.

As a crop protection advisor

: you'll satisfy your role as a leader in environmental protection and stewardship.

We think it's 'win-win' whoever, wherever, you are.