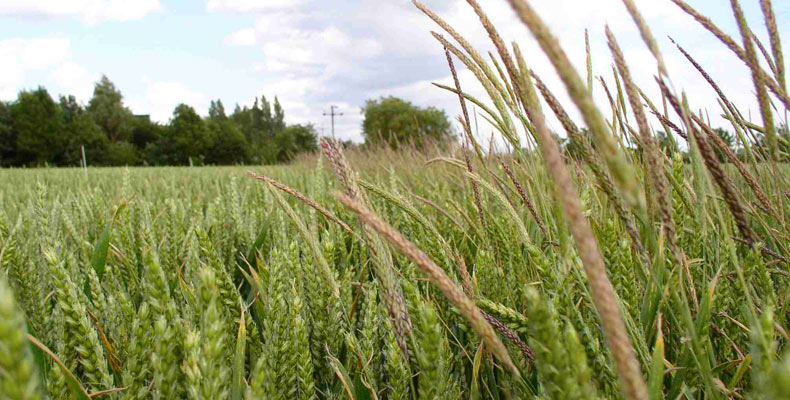 Mapping black-grass patches before seed shed could help growers with management next season, after what has turned out to be a challenging season for grass-weed control.
Mapping is a tool that, correctly deployed, can lead to more targeted herbicide applications and better-informed long-term management. "Even basic maps – a field plan with the worst patches drawn on – are really useful for informing decision making," says Ben Giles, commercial technical manager at Bayer CropScience.
"More advanced maps, such as those created with a handheld GPS device or smartphone, can be fed into agronomy software and can bring extra benefits.
"For example, if you have the technology, you could programme the farm sprayer to apply an increased dose of herbicide on problem areas (as long as label restrictions are not exceeded); develop understanding on how seed is getting into crops; help explain differences on yield maps, and provide a valuable reminder of the location of grass-weeds when they are tricky to identify," Mr Giles points out.
A field map showing areas of key weeds really comes into its own when grass weeds are young and time is short.  "The window between harvesting winter wheat and establishing oilseed rape is a good example.  Referring to a map allows you to identify the black-grass areas and pick them off with glyphosate."
Importantly, says Mr Giles, it also provides a benchmark against which future years' populations can be judged.  "By monitoring whether patches are expanding year-on-year, you can assess the efficacy of control programmes across the rotation.  It's a good warning system to alert you if control slips."
More to Check