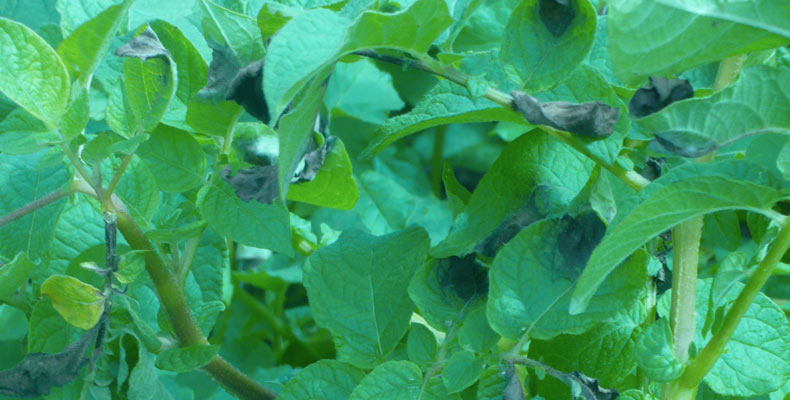 Although there have several confirmed incidents of blight across Great Britain this year, overall the pressure facing crops has been surprisingly low. The reasons for this are unclear with agronomists and other experts predicting a period of intense pressure following the difficulties of the 2012 season that resulted in a high number of volunteers and a substantial reservoir of disease on farms.
The confirmation of several incidents across Great Britain however, suggests the disease is now established and likely to spread with the next high pressure period so growers should remain vigilant.
The upshot of the low pressure start to the season is that growers are likely to have retained Infinito (fluopicolide + propamocarb hydrochloride) for use in the weeks leading up to senescence when trials have shown it to be most effective.  
In Euroblight* trials over successive years Infinito has been shown to give the greatest combined protectant, curative and anti-sporulant activity and is the only product to offer both the combination of high levels control of foliar and tuber blight with the reassurance of kickback activity.
To achieve the best performance from Infinito including protection against all strains of blight Infinito should be applied at 1.6 L/ha at seven-day spray intervals. To minimise the risk of resistance building up it should be used as part of a programme with different chemical classes.
Trials by Eurofins performed in the UK during the 2012 season found that blight control during the canopy complete stage was best achieved by alternating Infinito with either cyazofamid or mandipropamid.
 Do not exceed 6.4 L/ha per crop. 
 *http://130.226.173.223/euroblight/FungicideComparison.asp?language=UK