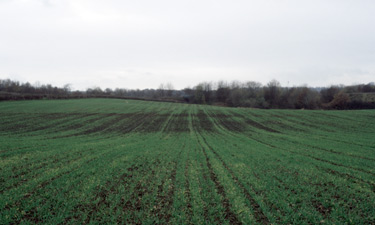 Quality pellets have a much greater resistance to weathering and mould; methiocarb is also much less soluble than competitor products. However it is still advisable to follow stewardship guidelines to protect the environment, and optimise efficiency.
Guidelines
Use field history, cropping and and test baiting with layers mash to determine risk and use in conjuction with good agronomic consolidated practice.
Anyone applying slug pellets must be trained to PA4S and PA1
Do not apply in windy weather
Do not apply when heavy rain is forecast
Do not apply pellets within 6 metres of field margins
Calibrate spreader according to product and rate to be used
Fill spreader in the field, not in gateways or over grass
Clear up any spills immediately
Switch off spreader when turning
Spread headlands last, to prevent pellets being picked up with soil on tyres
Clean applicator in the field at the finish of the day
Applicators must be stored in the dry, undercover
Dispose of the packaging and used PPE as contaminated waste through a registered disposal contractor.
Late applications to broad-leaved plants may result in pellets becoming lodged in the foliage. Particular care should be taken to avoid this when applying to edible crops
The "Get Pelletwise" campaign is focused on the use of metaldehyde, but its website provides good overall advice for using any slug pellets. You can find out more at www.getpelletwise.co.uk
To find out more information about slugs
Download our slug expert guide.
You can also find labels, MSDS, tank-mixes and other key documents for all our products using our document search
Document store