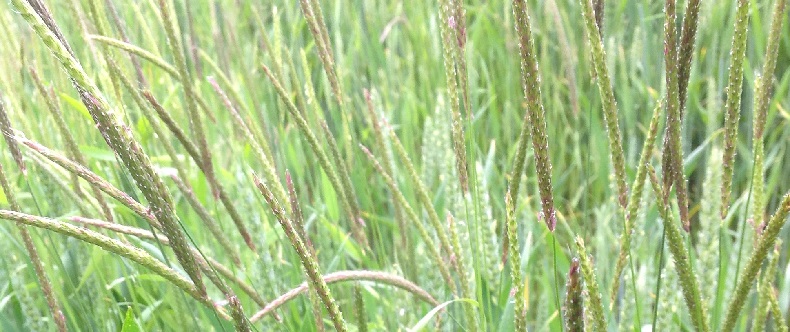 The 2016–17 season has been a welcome antidote to the rampant black-grass seen a year before. We are still awaiting yields to reach a final verdict on the season but the much improved black-grass control is something we would all like to see in future seasons so what have we learnt from this year?
"This is the best control we've seen in the last 3-4 years and if you compare the situation with this time last year it's quite impressive," says Ben Giles of Bayer. "There was a lot of seed return last harvest so populations were high going into autumn but the situation has turned around because of favourable conditions and good farming."
Because of the high seed carryover, many farmers were determined to delay into the second half of October. They were blessed with dry, open weather that did not disrupt drilling and subsequent herbicide applications as well as being less favourable to slugs. "Farmers who drilled from the third week of October generally have more manageable populations; those who drilled before that have much higher populations because the crop went in before the main black-grass flush," explains Darren Adkins who works with farmers in Lincolnshire.
Dry weather is great for drilling but subsequent herbicides need moisture to be mobile in the soil to reach the root zone where they take effect. Once again, the weather was kind, there was enough rainfall in late autumn for pre-ems to be effective in most regions. Although not all farmers were so lucky, in some parts of the Southeast and East Anglia rainfall was too low so pre-ems did not perform as well. This lack of rainfall has continued throughout the season and now looks likely to dent yields.
Pre-emergence programmes were robust and effective; Liberator (flufenacet + diflufenican), prosulfocarb and tri-allate all had very good autumns, justifying the investment farmers made to combat the high-seed return. Performance was helped by the return of frosty weather which was practically non-existent during winter 2015–16.
"There were some cold periods and frost this winter – it was by no means a cold winter but it was not unusually mild which was the real problem in 2015–16. In trials, we mark sick plants and this year they died off over winter whereas the year before they recovered. Winter kill is important, in the past we took it for granted but it is no longer a certainty. Cold weather finishes the job of herbicides by eliminating weakened plants and provides a real boost to overall levels of herbicide activity," says Ben Giles.
With many growers now relying solely on a big pre-em stack, the risk from a mild winter is amplified so an autumn post-em treatment is worthwhile to provide more control and as insurance against mild weather according to Darren Adkins. "The mesosulfuron products Atlantis (mesosulfuron + iodosulfuron) and Hamlet (mesosulfuron + iodosulfuron) + diflufenican) are highly active when the target is small, even when they have metabolic resistance.
"Autumn application is best but early spring is ok too, the main thing is for farmers to be ready to go out and spray when conditions allow – our weather is unpredictable and frustrating but it usually throws you one or two opportunities if you're ready to take them."
Looking ahead to autumn both Ben and Darren emphasise that trying to second guess the weather, pests and disease problems is a waste of time, focus on the things you can control and manage the risk of what you can't. The danger from pests and viral diseases can be managed with Deter (Clothianidin) while black-grass needs a mix of cultural and chemical controls.
"If you have a black-grass problem, you have to drill later. After this season, some people may try and get away with drilling a bit earlier because they think they have got control of black-grass but this would be a mistake. It's really important to keep using all the techniques that worked so well this season because we will need several years' good control to properly deplete the seedbank," says Ben.
"Use the time after harvest to make sure soil is in the right state for late drilling. This might mean subsoiling, sorting out drainage or not doing much at all but you have to increase your chances of getting a good late-established crop but don't be afraid to switch to a spring cereal if we have a wet October.
"A well-established crop is essential for weed control because it directly competes with the black-grass and gives the yield to pay for the herbicides and cultivation equipment. Poorly established crops don't compete, are vulnerable to pests – particularly slugs – and are vulnerable to low yields," he concludes.
Related articles
All Product and agronomy news
Susceptible oilseed rape varieties are nearly at Phoma threshold in Ella Crawford's area, while grassweed and BYDV control in cereals is also topical this month.

Aphids with the potential to carry virus are a concern in both oilseed rape and cereals for Gareth Bubb. He also offers advice on what to do if pre-emergence herbicide sprays are missed in wheat