Reaching potential: why the UK agricultural industry needs more of the Young Innovators Forum
Posted in: Farming Matters blog
Reaching yield potential is an age-old issue for UK agriculture and worldwide. Renowned for its world-class science, the UK continues to pave the way in researching ways to maximise yield whether that's through disease-resistant wheat, or using the latest plant breeding innovations to enable crop resilience in the face of climate change. Yet the difference in yield potential from research to commercial is still significant.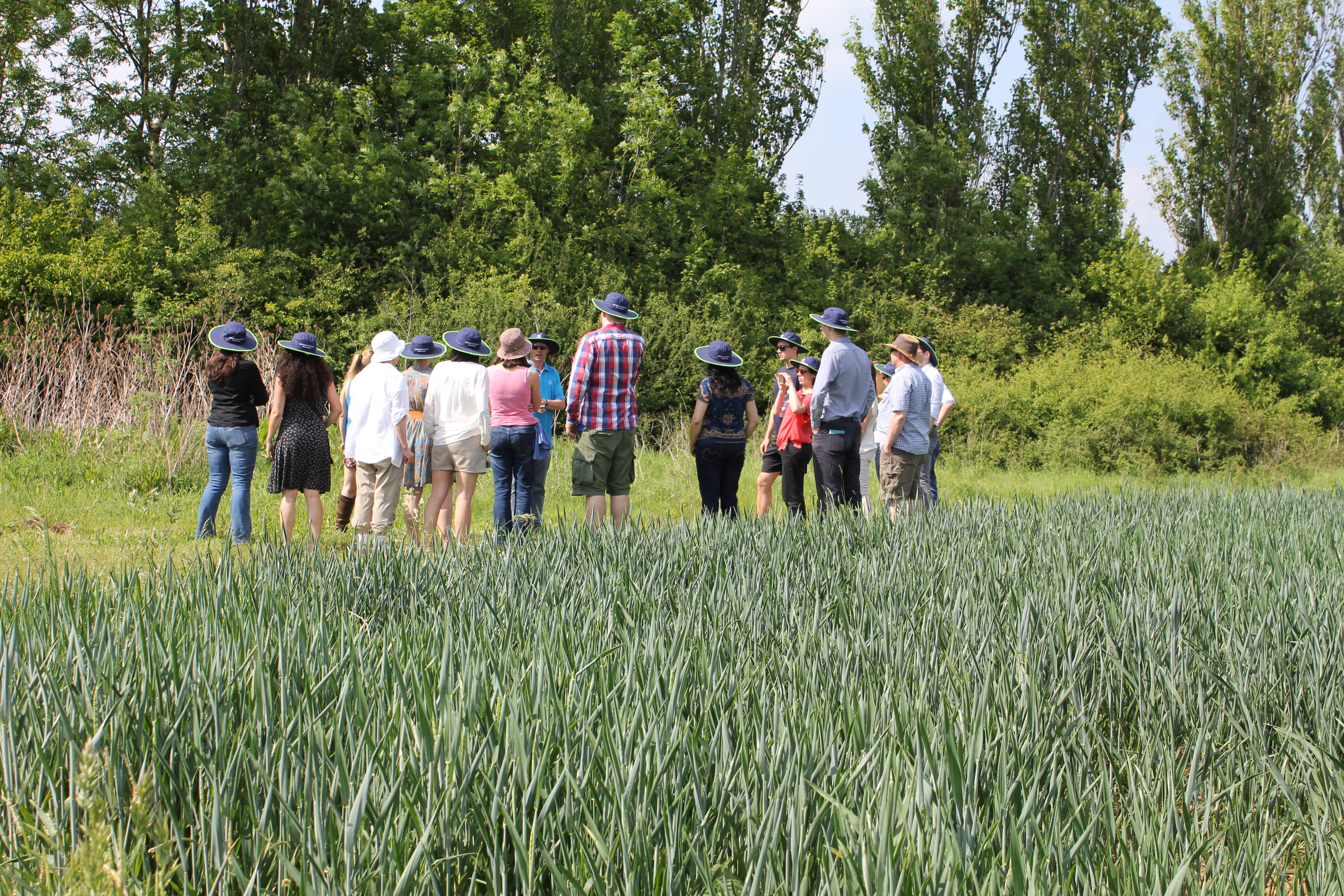 It's a challenge that was raised by 20 early-career scientists and farmers during their visit to our research farm in Chishill just south of Cambridge in May as part of the increasingly popular Young Innovators Forum run by Agri-Tech East. The early-career scientists were representing CambPlants, the University of Cambridge Plant Science hub consisting of research institutes such as the Sainsbury Laboratory, and the Botanical Gardens. The farmers primarily found out about the Young Innovators Forum through their local young farmer's club. Both groups play a vital role in solving problems such as yield potential, ensuring that profitable farming is matched with environmental stewardship and the enhancement of biodiversity.
Set up in 2014 and managed by Agri-Tech East, the Forum offers unique opportunities for early-career scientists and farmers to build ties that will take them forward throughout the rest of their careers. The Forum aims to foster an environment where multiple stakeholders in agriculture take into consideration each other's perspectives when finding the sustainable solutions desperately needed to tackle the current and future challenges of UK food and farming, and indeed worldwide. If such relationships are encouraged at the beginning of someone's career in Agriculture, imagine the invaluable impact this could have in helping industry reach its potential? It certainly plays an important role in streamlining the innovation pipeline, producing long-term sustainable outcomes for agriculture from research to the farm, and the farm to the fork.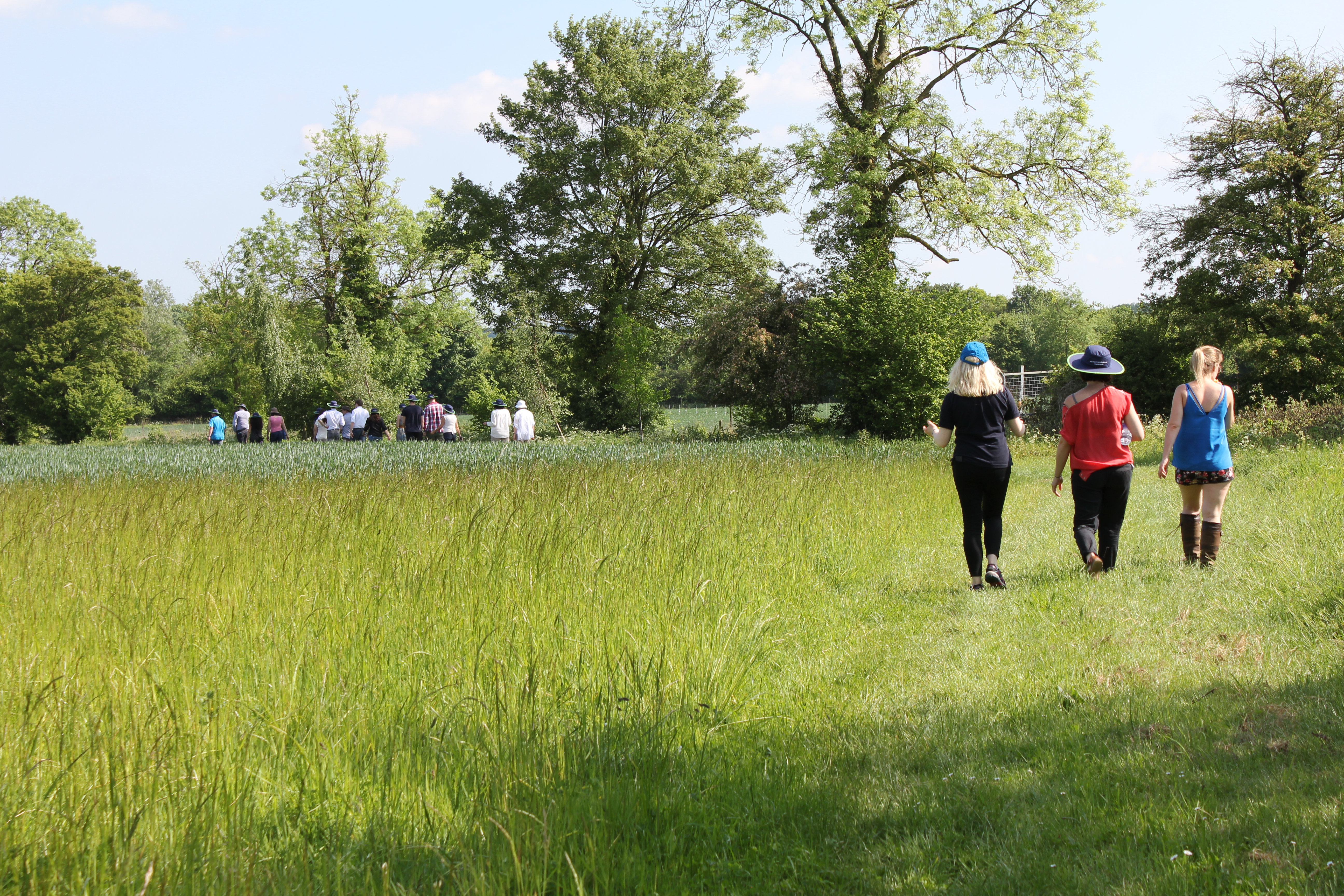 We also played our part in the discussion during the tour of the research farm, with a number of Bayer employees participating in the day. The guests were able to see how we as an R&D company are active in maximising yield potential whilst enhancing biodiversity through ensuring the farmers have every tool possible in the tool box, something that we are all too aware is under ongoing regulatory and political pressure. We really enjoyed learning from the group their views on how they can support farmers as they face significant pressures environmentally and politically.
Reaching yield potential was not the only 'hot topic' discussed during the visit. And this is understandable, because we all know that it's not just productive and profitable farming we need, but also food that is nutritional, affordable and safe that enhances biodiversity. No easy feat! Yet the ways in which we can solve this was a huge part of our conversation. Farmers and scientists shared their perspective on how the end consumer is affected by their actions, how they in turn are affected by consumer behaviour patterns and the political and regulatory climates that prevail.
Hosting the Young Innovators Forum showed us that there is significant common ground when it comes to the reasons why our young farmers are involved in farming and the issue they face, and why the scientists are so passionate about what they are doing in research. It was hugely encouraging to see the enthusiasm between each of the groups, and there was a willingness to break down the somewhat ambiguous perceptions that they had previously held of each other. Our guests left the day with a greater awareness of the context in which their PhD in pollinator health or the science backing their farming business is located. We left the day invigorated by the future of our industry.
It is vital however that this energy captured by the Young Innovators Forum is maintained! We simply cannot let such eagerness to learn from each other be left alone, which is why the Forum plays an incredibly valuable role in maintaining momentum.
If you are an early-career researcher, scientists, farmer, agronomist or another industry entrant you are very welcome to join any of the Young Innovator Forum's events that occur each year.
Alternatively, if you are an organisation or institute that is a passionate advocate for the future of farming and ensuring that we have a strong workforce that is united against the challenges of our industry, please do consider hosting the Forum. It is a fantastic experience, and one that as an active member of Agri-Tech East Bayer is proud to have done during this exciting time for the industry. 
You can learn more about the Young Innovators Forum here
And for Agri-Tech East, click here.
Related articles
All Farming Matters blog
The UK's Agricultural sector has a huge challenge with Lantra telling me the sector needs 600,000 new entrants with land skills by 2020. Agritech is part of this and is one of the key sectors in the Government's industrial strategy, but despite all the great initiatives going on, are Generation Z aware of this? And in the numbers required?

In July we hosted a day out in London for our four Youth Agricultural Summit 2017 delegates for the UK and Ireland. As the next generation, we invited them to share their thoughts on their experience of agriculture so far and what they hope to gain from the Summit which is taking place in Brussels later on this year.