It's always great to be in a position to help young people progress in their chosen careers, and even more so when it is in farming.
 And it is something we're concentrating on a lot at Bayer, whether that's in our own business or with young farmers coming into the industry. Last week was a good example. On Wednesday various members of the team were involved in two initiatives aimed at giving students and young farmers the opportunity to learn and / or develop new skills.
The first was at our research farm, near Royston, Hertforshire, where a group of young farmers on the Tesco Future Farmer Foundation visited to learn more about what we do in our Knowledge Academy. These Academies, led by Stephen Humphreys, have been running for several years and aim to help young agronomists primarily, but also others within the industry, to gain valuable background knowledge about the crop protection industry.
This includes information about how a pesticide is discovered and registered – it usually takes 11+ years and £250m to get one active on the market by the time all the necessary trials and tests have been undertaken and independently evaluated. The group was highly engaged and there were wide ranging discussions on topics including the positive role pesticides play in sustainable food production; how to get the best out of biopesticides; and the current need to lobby to prevent the Commission banning neonics in a number of key non bee attractive, arable and horticultural crops (#saveourseedtreatments).
The day culminated in a tour of the research farm where our application specialist demonstrated innovative new equipment to help improve operator and environmental safety when using crop protection products, such as our easyFlow closed transfer system and a Phytobac for disposing of spray residues.
Meanwhile over in Shropshire, Darren Adkins and I were judging the Institute of Agricultural Management's Farmplanner of the Year competition. This is a great initiative, where teams of up to five students, have to come up with a farm plan (the clue's in the name!) for the chosen farm.
This year's farm, Rea Farm on the Sundorne Estate in Shropshire, were looking for guidance on what to do with some redundant farm buildings, whether to go ahead with a proposed poultry business, and how to improve soil organic matter and prevent grassweeds becoming more of an issue in the arable rotation, among other issues.
The competition starts with a site visit, after which the teams from 10 agricultural universities and colleges from around the country, have to put together a proposal for the farm, much in the manner of a consultant. The best three get to pitch their ideas in front of the judges, in this case a combination of the farm manager, Jon Birchall, and two Estate Trustees, and various members of the organisers and sponsors.
This year's competition was extremely tough after three excellent presentations. Each of the teams came up with ideas that Jon and the Estate Trustees wanted to explore further – from putting in extra water storage for the root crops, to covering carrots with a "straw / plastic sandwich" to reduce lock up from excessive straw use in the crop.
And there were novel ideas, such as converting the redundant farm buildings into a luxury retirement village (for the Estate Trustees, the judges joked!) and a carbon sequestration scheme to encourage the estate to employ best practices for improving soil organic matter, and benefit financially from it.
In the end, the clear-thinking and detailed research, as well as excellent presentation skills just swung it to the team from Harper Adams University over the teams from Bishop Burton College and Newcastle University. Their plan was the one more likely to be implemented by Jon and the Trustees on the Estate.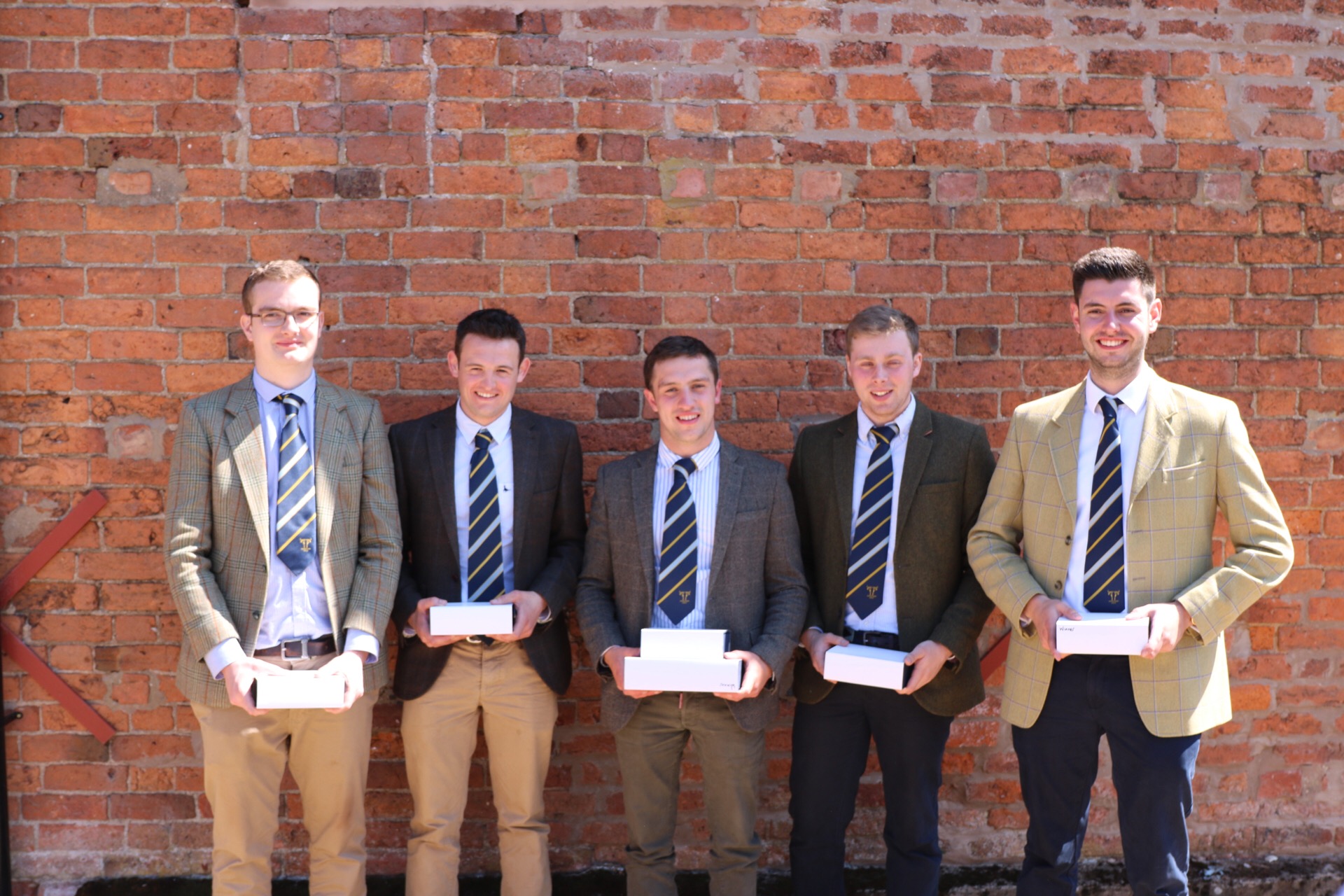 What was most impressive for me, was the enthusiasm from all three teams and the level of research that had gone into their proposals. All three had much to recommend in their thinking, and if this is an example of the kind of passion and innovation within our agricultural colleges, then we have much to look forward to.
But our involvement doesn't stop there: as part of the prize for the Farmplanner of the Year, Bayer is giving the winners the opportunity to attend the forthcoming International Farm Management Association Congress in Edinburgh in early July.
I was lucky enough to attend this conference in the past, and it is a fantastic learning experience, as well as networking event for future farm managers, so I am delighted that Bayer is in a position to offer this type of opportunity to these future farmers. I know how much they will benefit from the experience!
Related articles
All Farming Matters blog
The UK's Agricultural sector has a huge challenge with Lantra telling me the sector needs 600,000 new entrants with land skills by 2020. Agritech is part of this and is one of the key sectors in the Government's industrial strategy, but despite all the great initiatives going on, are Generation Z aware of this? And in the numbers required?

In July we hosted a day out in London for our four Youth Agricultural Summit 2017 delegates for the UK and Ireland. As the next generation, we invited them to share their thoughts on their experience of agriculture so far and what they hope to gain from the Summit which is taking place in Brussels later on this year.