The European Commission vs Neonics in Cereals without a bee in sight
Posted in: Farming Matters blog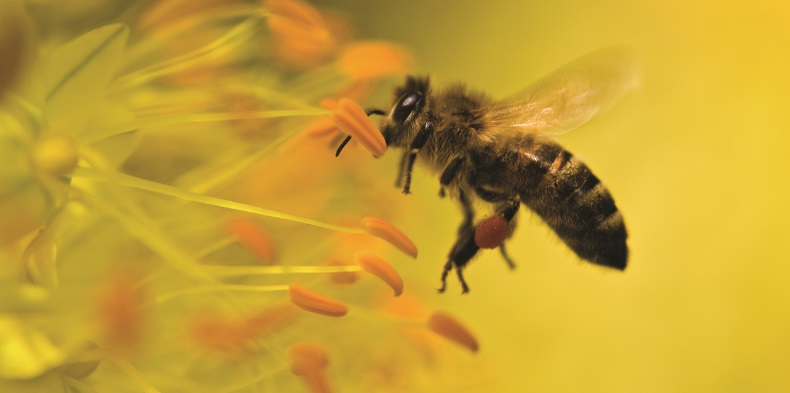 Last month, the European Commission submitted new proposals to a Standing Committee of Member States in Brussels called SCOPAFF (Standing Committee of Plants, Animals, Food and Feed) to ban all outdoor uses of neonicotinoid seed treatments in non-bee-attractive crops such as wheat, barley, sugar beet and vegetables. In their explanation, the Commission based their proposals on a potential risk to bees invoking a Bee Guidance document which has not been ratified by the Member States.  These proposals arise from the Commission despite the very obvious non-sequitur; bees do not forage on cereals, sugar beet or vegetables – how could such a ban have any effect on bee health, either positively or negatively?
Clearly one would assume the Commission must have looked at the impact of removing these products on a farmer's ability to grow a safe, high quality, affordable crop of wheat or barley or sugar beet or indeed fresh vegetables? Why do farmers use such products and what would they use in their absence? But disappointingly and surprisingly, no such impact assessment has been presented by the Commission in defence of their proposals.
Surprisingly? Because it did not take the industry long to see the top level effects on UK agriculture, just in wheat:
Deter is used as a seed treatment in wheat and barley, mainly to control aphids, the major vector involved in the highly damaging virus BYDV. In the absence of a seed treatment, farmers would need to spray an extra one or two times with a broad spectrum insecticide such as a pyrethroid. Since farmers use Deter for the control of aphids and BYDV on an area of one million hectares in the UK (mainly south of the M4 and east of the A1), it is estimated that more than 1 million hectares would receive another insecticide spray that it does not have today – an area half the size of Wales.
In addition, the extra spraying will use about 220,000 litres of diesel (enough fuel to power 20 cars to the moon and back) and up to 200 million litres of water (enough to fill 80 Olympic-size swimming pools).
The other main use of Deter is for its ability to "deter" slug attack on the seeds. In the absence of an effective seed treatment, it has been estimated that an extra 1,600 tonnes of slug pellets would have to be used, an overall increase of slug pellet use of over 60%.
These proposals will be discussed at the next Standing Committee scheduled for May 2017. Normally they would be discussed at length but the Commission has also included in the proposals the possibility of a rapid phase out to come into force next year. The worry is that when the UK Government comes to the negotiation table at that meeting, it will disengage from the fight citing either Brexit or the upcoming General Election.
What can be done about it? Clearly farmers' concerns must be explained to the politicians in Brussels and Westminster who will ultimately make the decision about the use of insecticidal seed treatments. If you are concerned about the loss of these products we would recommend that you write a letter or email to your local MP and the MEPs in your area. Or why not invite them to your farm so you can explain the situation to them in person?
To find your MP, input your post code into the box on the right hand side of the screen at http://www.parliament.uk/get-involved/contact-your-mp/
Let's stop the proposed neonicotinoids ban.
Related articles
All Farming Matters blog
In May, we hosted Agri-Tech East's increasingly popular Young Innovators Forum at our Research Farm. It was a brilliant opportunity to allow early-career researchers and farmers to come together and talk about the key common issues that they seek to solve in agriculture both now and the future. I've shared a few reflections on how the Forum is an encouraging example of greater communication in our industry helping agriculture fulfill its potential towards a sustainable future.

This weekend is Open Farm Sunday, an opportunity for farms across the UK to host the general public and show them what food and farming looks like. We are looking forward to helping out at six farms this year and Mike has shared his reflections on why now more than ever we need to raise awareness of our industry.