Last Autumn a document was published under the title 'The State of Nature'. Lead by the RSPB, it involved a wide body of environmental NGO's and received a foreword by Sir David Attenborough. During an All Party Parliamentary Group meeting on Science and Technology in Agriculture in Westminster, I presented my response to the key findings of the report as a farmer and member of the NFU Environment Forum.
In summary, the report found that the state of nature wasn't a pretty picture and that if the finger of blame was to be pointed, then the main culprits were farmers and the dastardly deed they carry out in the countryside where nature resides, namely agriculture.
The concerns addressed by the report are not new. They keep coming out fairly regularly, as if to remind us just how bad farming really must be in 2016. Yet the shape of farming has largely been determined by society.
There is one major flaw in the report as I see it- namely that the baseline used to underpin the key outcomes harks back to 1970 – when the world was very different. I really do think this approach is unhelpful in the long run.
Negative headlines about farming, in a population largely so disconnected to food production, are counterproductive
We have many things to work out including just what our realistic expectations of the country side are in 2017 and beyond not what they were back in 1970.
My own farm, Manor Farm, is located at the village of Kelfield, just south of York producing variety of crops. In fact if I tot up the total calories I produce it is enough to feed over 12000 people for a year – not the most varied of diets I appreciate, but the 600,000 loaves of bread from my wheat is a staple.
My philosophy is to produce good quantities of good quality produce while trying to improve the environment on the farm and make a good living. Yet while I try to achieve this, the climate is fighting back.
Weather has changed. We see odd seasons, cold when it should be warm, and vice versa. Wet and very wet weather occurs much more frequently leading to flooding, which is a big problem for us. These weather changes and flooding affect the wildlife as well as farming.
The crops are produced sensitively, with attention to detail on fertiliser and pesticides used. Crops on my farm are still a habitat, all be it manmade.
Alongside this about 7% of the land is unfarmed habitat which includes difficult-to-farm areas, buffer strips on water courses, flower and seed mixes.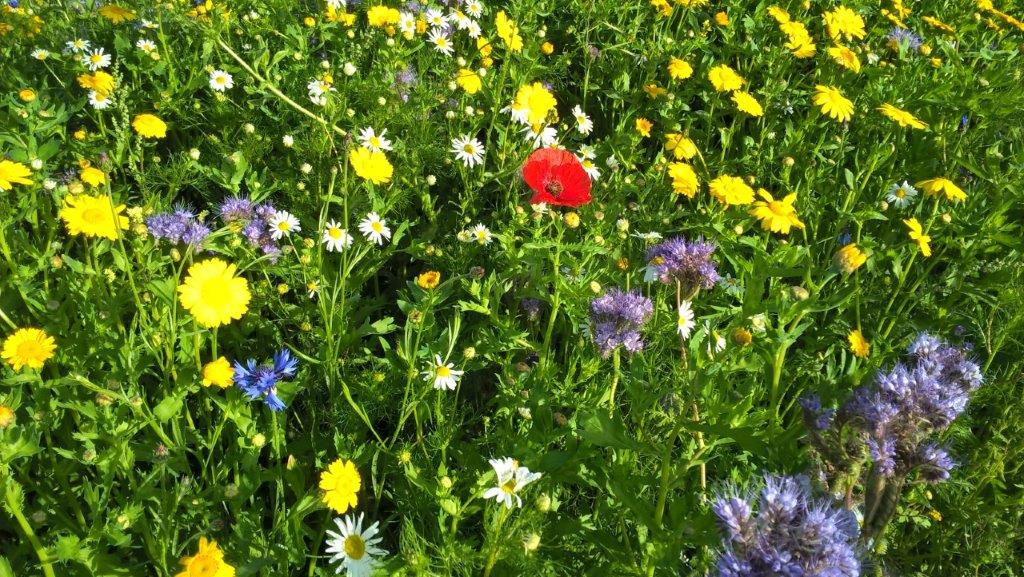 For ten years I received a modest payment under the entry level stewardship scheme, which I used to develop the farms environment further, with bird and bat boxes, hedge and tree planting and extensive cover cropping.
During this period we monitored bird life, working with the RSPB. The results were positive, in contrast to the report. Yet the funding has now gone from many farms, including my own – who is lobbying for this change?
The State of Nature report says that it is policy that is driving farming leading to the problem behind biodiversity loss– yet what has driven this policy? Could it be the 'green lobby' in Europe is largely behind the course we find ourselves on? The knock-on effects don't seem to lead to results. Maybe our politicians are listening to the wrong people?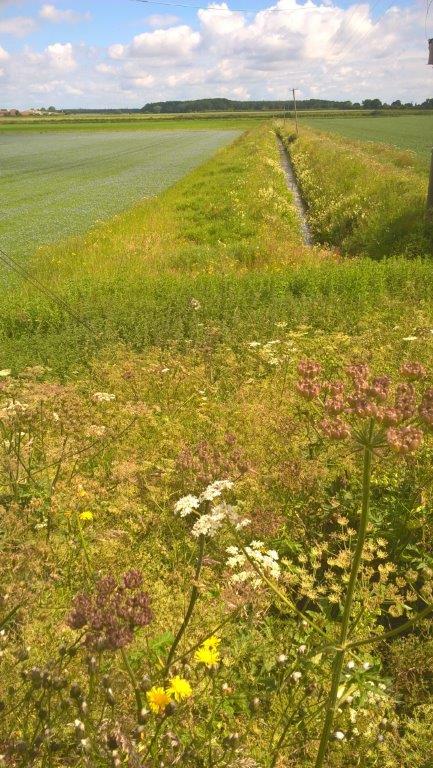 Since being involved with the National Farmers Union, one of the biggest frustrations which I have is that we as an organisation spend so much time and effort reacting to these very policies- trying to get them reformed or removed as they just don't work, they create problems and they have knock-on effects. Some might say collateral damage. Is the real state of nature one such result of this collateral damage?
The current pressure on vital plant protection products, like glyphosate is another example of such politics and there will be further collateral damage. Science is being over looked in an otherwise emotional debateIn 2017 most farmers understand what is demanded of them, yet sometimes it feels someone is taking the wheels off the car then asking us to drive to Scotland. When what we really need is the keys to a good car and a full tank.
If you look at who is best placed to deliver the best value to managing nature, it is the farmer. We don't have the overheads, we are on site, and we know our land,     but we need education and the incentive.
Science and technology must recognise that production is vital. If we do that then we stick a chance of not only getting the balance right which society is comfortable with, but also improving our resilience to address our need for food in the light of all the challenges we face doing so in such a way that the environment in which that food is produced, is improved.
Home produced food is strategically essential, and policy which drives production to far off reaches of the world is fundamentally wrong. We are very fortunate here in the UK- good professional farmers and good land. It must be valued properly.
So in order to affect positively the 'State of Nature' we must work with the technological advantages we have – ruling nothing out and undertaking research to improve our understanding.
We need to increase productivity not just in food but also biodiversity, but don't forget that this comes at a cost if the farmer cannot sell the product! If this is what society demands then it needs to be supported.
And we must be realistic – as a farmer I cannot just focus on one thing – I must understand the whole. Focusing on just one aspect, without considering the bigger picture will not work.
And a little plug for that foundation on which we all depend so much- the soil. Soil resilience and improvement is a very long game, which doesn't fit well with the short term need to survive all the uncertainties. Forget this and some of the difficulties we face today will seem trivial in the future.
Farming is so much more than just production and these ancillary benefits to good farming need to be recognised.
 I see very little benefit, and no price differential for the food I produce, in the way I produce it. This sort of farming needs to become the norm and see an advantage – and we should have a framework which makes good farming easy and economically rewarding.
One further point is a note of caution – we have a limited land base and building biodiversity by reducing that could mean some difficult choices in 20-30 years. What I try to do is improve biodiversity alongside production, but I appreciate there will be limits and compromise, and this will vary from farm to farm.
We must work together and above all we should look forward from here rather than continually looking backward to a period in life to which we will never return. I don't think there is realistically any other aspect of life which has us all clamouring to return to the 1970's.
Related articles
All Product and agronomy news
Susceptible oilseed rape varieties are nearly at Phoma threshold in Ella Crawford's area, while grassweed and BYDV control in cereals is also topical this month.

Aphids with the potential to carry virus are a concern in both oilseed rape and cereals for Gareth Bubb. He also offers advice on what to do if pre-emergence herbicide sprays are missed in wheat